Acupuncture & Herbal Medicine Cost, Rates & Insurance – Minneapolis, St. Paul, MN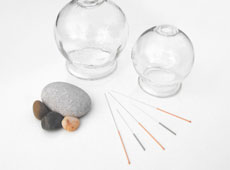 Acupuncture Rates
Initial Assessment & Treatment: $135.00
Follow-up Treatments with cash or check: $90.00
Follow-up Treatments with credit card: $95.00
Acupuncture treatments may include the use of following modalities as necessary for your improved well-being: moxa, electrical stimulation, cupping, Tui Na massage, ear seeds, ear acupuncture, scalp acupuncture, magnets, Qi Gong, and light therapy. The cost of most of these treatment modalities, with acupuncture: $20.00
Herbal Medicine Rates
Diagnosis & Prescription with Acupuncture: $45.00
Diagnosis & Prescription without Acupuncture: $117.30 + herbs
Follow-up Visits: $85.00 including tax + herbs
Herbal Supplements: $30+ up per week
Herbal Consultation includes your medical history, diagnosis, treatment plan, herbal decorations and/or patent herbal therapies.
Nutrition Consultation Rates
1/2 Hour Consultation: $100.00 + tax
1 Hour Consultation: $150.00 + tax
Nutritional Supplements: $30+ up per week
Other Services Rates
Light Therapy with Acupuncture: $20.00 + tax/fifteen minutes
Cupping with Acupuncture: $20.00 + tax
Cupping without Acupuncture first treatment: $125.00 including tax
Cupping without Acupuncture follow up treatments: $85.00 including tax
Will insurance cover acupuncture?
Some health insurance policies cover the expense for acupuncture treatment. You should check with your insurance company to determine policy coverage before beginning treatment. Here are questions to ask your insurer:
Do you cover acupuncture?
What conditions do you cover?
Who, exactly, has to perform the acupuncture (MD, DC, L.Ac.)?
Where (hospital, clinic, provider's office) must the treatment be performed?
Insurance Plan Specifics
Amy Nystrom, L.Ac. does not directly accept or bill health insurance; however some health insurance plans do cover acupuncture treatments. If your insurance covers acupuncture, Amy will gladly provide you with the paperwork you need to submit to your insurance company.
Medica – Some plans cover all or part of acupuncture treatments. I will provide a Super Bill, which you can submit to Medica. You will need to know your diagnosis code, which you can obtain from your referring physician.
Blue Cross Blue Shield of Minnesota – Check to see if your insurance plan covers acupuncture and what providers are covered. If your plan covers your treatment, I will provide the necessary paperwork for you to submit.
Medicare and Medicare Supplements – Acupuncture is not covered by medicare.
Health Partners – Covers acupuncture, but only if performed by one of their providers. I am not in their network of providers.
Medical Expense Accounts and Alternative Medical Reimbursement Plans – Most will reimburse for acupuncture treatments.
Auto Insurance Personal Injury Coverage – I will accept Personal Injury covered by an auto insurance policy. However, you must have a written referral to me by your treating physician or chiropractor, who must provide a diagnosis, a diagnosis code and their ID number.
Other Insurance – I will happily provide the paperwork for you to submit to your insurance company with your claim, but cannot guarantee coverage.