Acupuncture & Traditional Chinese Medicine & Nutrition – Minneapolis, St. Paul, MN
In the Minneapolis St. Paul metro area, people are increasingly aware of alternative health care. Good health and wellness should be the norm for people of all ages. Establishing and maintaining good health is crucial to all aspects of a successful, happy life. A balanced approach of health care techniques is the holistic response to achieving those goals. Through a combination of western medical practices and the appropriate use of alternative medical techniques, Minnesotans are finding their path toward their goals of maintaining robust good health and recovering from the illnesses and pains that sometimes afflict us all.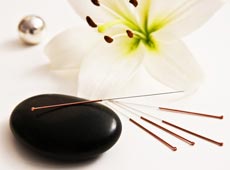 Among alternative medical resources, acupuncture and related techniques, Chinese herbal medicine, and well-balanced nutritional therapy are some of the most popular and effective ways to meet your wellness goals. More and more hospitals and medical practices now recognize the value of Acupuncture, Traditional Chinese Medicine, and nutritional therapy as effective adjuncts to western medicine. Amy Nystrom, L.Ac. has offered her education, training and skills in all three of these areas to patients in the Twin Cities metro area from her office in Wayzata, Minnesota for over 11 years. Her careful evaluation of patients and her training and experience make her an ideal partner in your wellness and health. Working in harmony with your other medical treatments, she can help you regain and maintain the well-being and good health that should be the norm for everyone.
Acupuncture actually helped save my life when my thyroid gland had given out. Rather than having to take thyroxin for the rest of my life, Amy Nystrom used acupuncture, Chinese herbs and nutrition to heal me. – Gen, Minneapolis, MN
Holistic Health Care Based on Solid Foundations
Based on over 2000 years of use and development, Chinese Medicine, which incorporates acupuncture, Chinese herbal medicine and other therapies, along with the addition of modern nutritional therapy, are proven and time-tested techniques that have many benefits in treating many illnesses and health concerns, including:
Back pain, neck pain & arthritis
Headaches & migraines
Cold, flu & sinus problems
Stress, anxiety, insomnia & depression
Poor memory & addiction recovery
Asthma, hay fever & allergies
PMS, irregular & painful menses
Infertility issues & pregnancy care
Prostate problems & impotence
Constipation, irritable bowel & indigestion
Amy Nystrom, L.Ac. bases her treatment of patients on an individual, holistic approach. Whether you are referred by your physician, a trusted friend, or simply want to explore alternative medical treatments on your own initiative, she will carefully evaluate your needs and then recommend appropriate and effective treatment methods, using one or more of the following:
Acupuncture – Combining the use of precisely placed fine needles and other techniques, acupuncture helps to restore the balance and flow of vital energies, called Qi. When that balance and flow are restored, pain is reduced or eliminated and your overall wellness improves.
Herbal Medicine – With a history of over 2500 years, the use of various herbs and combinations of herbs is a vital part of Traditional Chinese Medicine. Using only natural products, Chinese Herbal Medicine is used to treat many illnesses and to promote and restore the body's natural healing abilities. Unlike western herbal medicines, which treat individual symptoms, Chinese Herbal Medicine treats the root cause of an illness and medicines are compounded to eliminate side effects. More and more people are benefiting from this effective alternative medicine.
Nutritional Therapy – The food we eat has a powerful influence on health and wellness. An improper diet can lead to a wide range of health problems. Amy Nystrom, L.Ac. is an experienced nutritionist, and will work with you to create a nutritional plan that will achieve the proper balance of nutrition while providing an enjoyable and satisfying diet. Nutrient–rich whole foods and selected nutritional supplements are important elements of these plans.
Amy is caring, concerned and interested in my health. She educates and encourages me and is as much of a coach as a health care provider. Traditional Chinese Medicine is a gentle and powerful tool for health recovery and maintenance. Amy is a gentle and powerful healer. – Gail, St. Louis Park, MN
An Educational Approach to Health & Wellness for Minnesotans
One of the keys to maintaining excellent health and recovering from illness is an understanding of the health care procedures and recommendations from your health care professionals. Amy Nystrom, L.Ac. believes that the more you know, the better able you will be to make good health care decisions and participate in your quest for wellness. When you see Amy in her office, she will carefully explain your diagnosis and steps to recovery and answer all of your questions. On this website, you can learn more about acupuncture, Chinese Medicine, herbal medicine, nutrition, and about Amy's philosophy, training, and experience. We encourage you to explore our website and the links provided. The more you learn, the more you will understand how these treatments may help you.
Minneapolis Acupuncturist – Holistic Health Care in Minneapolis St. Paul, MN
Your health and wellness are important. If you are looking for acupuncture and associated treatments based on Chinese Medicine or nutritional therapy, Amy Nystrom, L.Ac. practices all of these treatment modalities from her convenient office in Minneapolis, MN. Whether such treatments have been suggested by other health care professionals or you've decided on your own to explore alternative treatments to supplement your medical care, please contact our office to arrange for an appointment and evaluation.